What is the difference between a Buyers & Sellers Market?
By
Scott Tremblay
on
Wednesday, April 20, 2022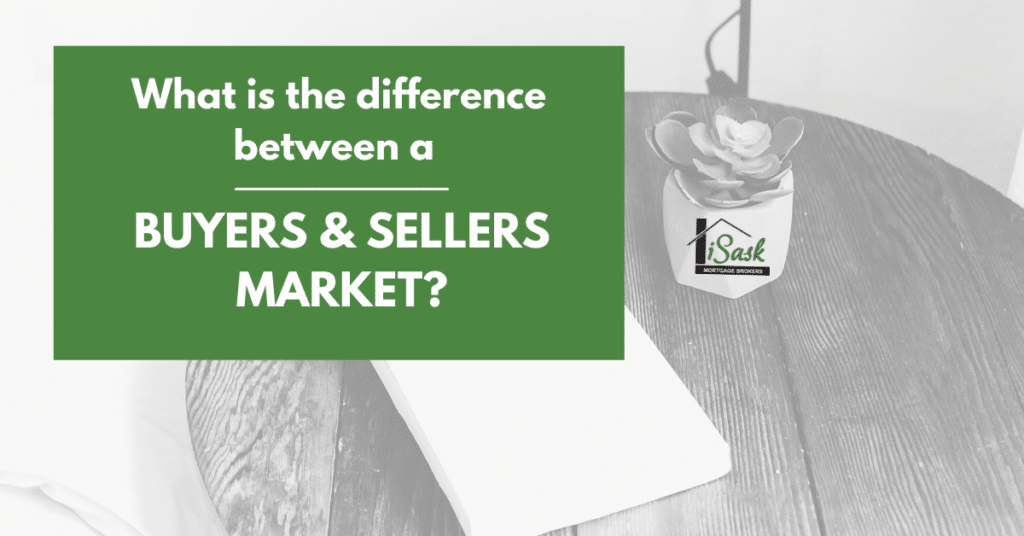 Supply and Demand is the name of the game when it comes to determining the state of the housing market, which is how we end up with the two general categories: a buyer's market and a seller's market. What do these mean, though? And what factors can you pay attention to to determine the best way to work the market? It can be confusing, especially for first time buyers and sellers, but don't worry–we're here to help.

First, let's get some definitions out of the way.
A buyer's market is when there are more properties on the market than there are people purchasing. Supply is exceeding demand.
A seller's market is the opposite, when there aren't a ton of properties for sale but plenty of people looking to buy. Demand is exceeding supply.
Most of Canada is currently in a seller's market. Current events have only exacerbated the massive advantage sellers have had in Canada over the last couple of years.
Each type of market places the advantage on either the buyer or the seller, as the names imply. A seller's market gives advantage to those selling, a buyer's market gives advantage to those buying. This is great to know if you're dipping your toes into real estate. However, that still isn't always enough information to know how each type of market will manifest and how you can best prepare to succeed as a buyer or a seller in either market.
As a buyer…
If you're a buyer trying to purchase a home in a seller's market, you are going to be at a disadvantage. You're going to be up against some competition. With that said, there are things you can do to make sure you beat out other buyers; you can still get a good deal with the right preparations.
If you see a house you like, you don't have time to overthink it. Have a checklist of what your ideal property has to have and what you'd like it to have and keep that on hand–you need to know your priorities. Negotiating can sometimes lose you the deal so you have to know what is and isn't worth digging your heels in for.
A bigger way to enter the market prepared is to get pre-approved for a mortgage. This can set you above the rest because it shows a seller that you aren't a gamble. They don't need to worry as much about your loan falling through at the last minute.
Now if you're in a buyer's market, you're in luck. The bargaining power is in your hands. You'll likely see lower selling prices, homes sitting on the market for a while, and sellers pulling out all the stops to make their property stand out. Now is the time to be picky. With the ball in your court, you have room to ask for repairs and set conditions. You can't do whatever you want, per se, but an educated gamble is worth a try as the seller is more inclined to bend your way.
As a seller…
A seller in a seller's market has a lot less to worry about. As the above advised buyers, the best thing you can do as a seller when somebody makes an offer is to double-check that the funds are there. You don't want to be gambling, even if you might have the pick of the litter, so to speak. The ball is in your court. And since most people sell a house so they have the funds to then move forward and buy another one, do your best to set yourself up for success; make sure you sell to somebody who is going to be approved for a mortgage so that then you then have the money to be approved for a mortgage.
If you're a seller in a buyer's market, you've got your work cut out for you. It's on you to do everything you can to make your property stand out from all the rest. Professional staging and photography can do a lot of the work in terms of garnering interest, and getting any necessary repairs done before hitting the market is how you can keep a buyers' attention once you've reeled them in.
Regardless of what market your area is in, you can make the most out of it. All you have to do is have a good team at your back, the best tools at hand, and your wits about you. Play the game smart and you can come out on top.
Stay Informed
Get mortgage & home ownership tips delivered straight to your inbox
Recent Posts