How to Pay Off Your Mortgage Faster
By
Scott Tremblay
on
Wednesday, July 27, 2022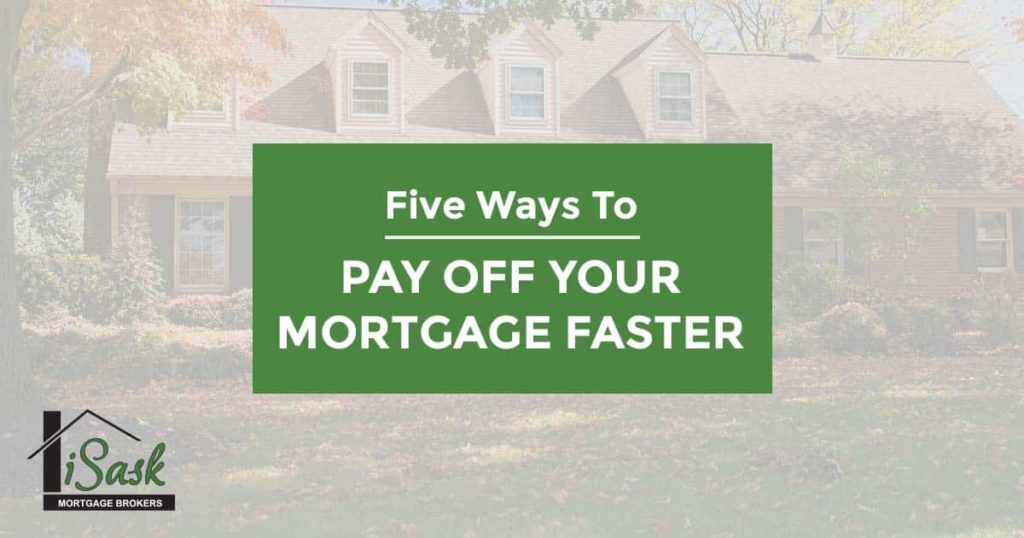 If you're staring at the amount you have left to pay off your mortgage with wide eyes, don't worry–we've all been there. The amount of money can be daunting. You go through the motions of getting approved for a mortgage, move into your new house, and suddenly realize you've taken on the biggest financial obligation of your life and might have upwards of 30 years ahead of you to pay it back. Yikes! There are ways to speed up the process, though, so here are five ways that you can pay your mortgage off faster.
Put a bit of extra into your payments.
Consider the possibility of tacking on an extra $25-100 to your monthly payment. This will add up over the many years you'll be paying off your mortgage. Look into your budget and assess if you can afford to start adding a little bit extra to your mortgage payments either monthly or occasionally.
Accelerate your mortgage payments.
This will allow you to make bi-weekly, weekly, or accelerated weekly payments towards your mortgage. On a regular monthly mortgage, you make 12 payments a year. With bi-weekly, it would instead be 26 payments. With weekly, you would make 52. Easy enough. However, with accelerated weekly mortgage payments, you make the 52 aforementioned payments, but the payment amount will be increased. By doing accelerated payments, you end up making in the range of one extra payment a year, if not more. This is a more regulated, calculated approach to getting your mortgage paid off faster.
Stumble into a chunk of money? Put it on your mortgage.
Especially if you haven't been able to do a bit of a higher monthly payment, in the right situation, making a lump-sum payment on your mortgage alongside your regular payments can be just as good. Now, you have to check your contract before doing this as some contracts have stipulations around lump-sum payments. Oftentimes, if there is a stipulation, it will be around how much you can put down as a lump-sum payment. Putting too much down at once could result in a pre-payment penalty, so be careful.
When it comes time to renew, get a lower interest rate but continue to pay the same amount monthly.
This is one of the most viable methods for most homeowners. Lowering your interest rate is relatively normal when you renew your mortgage and most people get a lower interest rate for the sake of lowering their monthly payment. With that said. it could be more advantageous for you to negotiate a lower interest rate but maintain the same payment as before, thus paying your mortgage off faster without having to make any adjustments to your budget.
Shorten your amortization period.
This is the most straightforward way to pay your mortgage off faster–in doing this, you are literally shortening your mortgage repayment period. As a bonus, the shorter the amortization period, the less you end up paying in interest. As with the above option, this is something you can negotiate when you are going through the process of renewing your mortgage.
Doing even one of these can go a long way in helping you towards making your mortgage seem a lot less daunting. Rome wasn't built in a day, just like your mortgage won't be paid off in a day! But you don't have to settle for thirty years shackled to a loan. So, take stock of your financial situation, consult a financial advisor, and make the best choice for you.
Stay Informed
Get mortgage & home ownership tips delivered straight to your inbox
Recent Posts