How to pick the right mortgage term
By
Scott Tremblay
on
Friday, June 10, 2022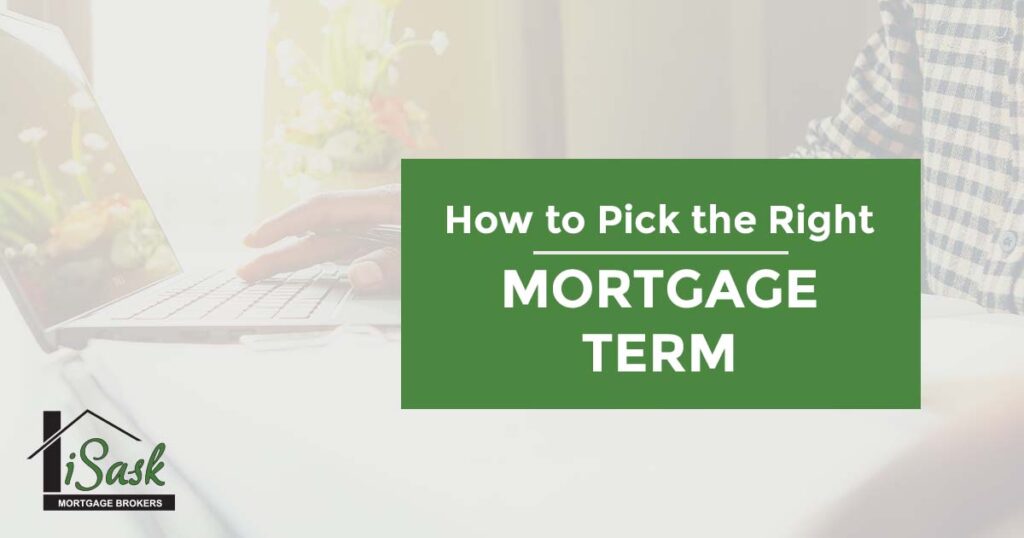 When it comes time to buy a house, there are a lot of questions that we start to ask. One of the first, when you begin negotiating your mortgage, is about the term. What is a mortgage term? Why is it important? And, more important still, how do you pick the right one? The right mortgage term can help you achieve your financial goals, so choosing the right term is key.
Firstly, let's start with what the mortgage term is. The most basic explanation is, your mortgage term is how long you commit to the mortgage lender, your mortgage rate, and other associated terms contained in this agreement. This is not the full life of your mortgage; it's simply how long you are going to have the above terms before you're set for renewal.
In Canada, this term can be anywhere from 6 months to 10 years; 5 years is the most common term length. The full life of your mortgage is known as the amortization period. This is what most people think of when you traditionally discuss a mortgage term as it's the 15-to-30-year full commitment you'll have for your mortgage.
Now that we know what a mortgage term is, let's move instead to how you can figure out which term is best for you.
If you think that you may want to move sometime in the next handful of years, then you aren't going to want to go for anything long. If you pick a long term on your mortgage but end up wanting to move before that, you're liable to have to pay a prepayment penalty fee to get out of your contract. As well, short term mortgages are more likely to get better interest fees and naturally end in time for you to renew your mortgage with a different rate. You will end up paying a higher amount monthly with a shorter term, though, so this is something to keep in mind.
A longer term on your mortgage is best if you know that you will be in your home for a longer period and if you are signing the contract at a time when the mortgage rates are low. This is going to allow you to have a lower payment with a good interest rate for an extended period, so while you might end up paying slightly more in the long term, this can be a fantastic way to keep your monthly payment in a place that it's manageable and gives you more freedom on a month-to-month basis.
This is why the most common term length in Canada is 5 years. It often gives a good middle ground between the two. If you know you won't be in your home for very long, look for a term that is in the range of 6 months to 3 years. If you know you want to be in your home for a while, then go ahead and seek out a longer term. But most people don't know where they're going to be in the future and the safest thing is to shoot for a middle ground.
As previously mentioned, a huge factor is the current interest rates being offered by banks. If you think it might be on the verge of changing, consider that as well. If it's at an all-time low, this might be a good opportunity to leverage that. You don't want to find yourself in a situation where you are in the perfect home with a collection of terms you love but end up signing only for interest rates to plummet a year later.
Your mortgage is one of the most important financial decisions you will make in your life! Think it over and get all your options in. Speak with your mortgage broker to best understand your options and opportunities when looking at buying a home, renewing a mortgage or refinancing your home. A mortgage broker can help you put all the pieces together to get the perfect mortgage for you.
Stay Informed
Get mortgage & home ownership tips delivered straight to your inbox
Recent Posts