How Much Should I Be Saving for a Down Payment?
By
Scott Tremblay
on
Thursday, November 17, 2022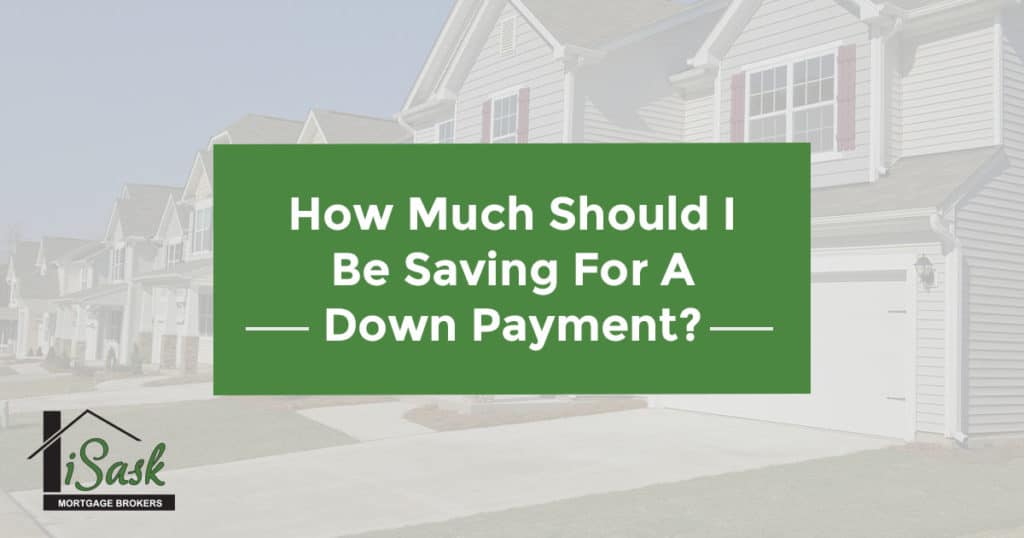 You may be wondering, how much should I be saving for a down payment? The answer depends on a number of factors such as home value, mortgage type and lender.
The average cost of buying a home in Saskatoon is $377,800. That means that most people will be required to put down at least 5% on a house before they can buy it. This amount is called the down payment.
What Is A Down Payment?
A down payment is money that you pay up front when you purchase a property. It's equal to at least 5% of the total price of the house in Canada. So, if you're looking to buy a house with an asking price of $400,000, you'd need to come up with $20,000 as a down payment.

The amount of money you put down depends on what type of mortgage you are looking for, the amount of the home and other lender requirements. The down payment is usually paid in cash, but some lenders allow borrowers to use equity from a previous home sale, such as a second home or investment property. Private lenders and subprime lenders may require higher down payments to offset the risks associated with the mortgage.
Why Do I Need to Have a Down Payment?
Having a down payment means that you've saved enough money to cover at least a portion of the cost of buying a home. This gives you more flexibility in choosing a home and helps protect against rising interest rates. A higher down payment can help lower interest costs over the life of the mortgage as well as lower other costs, such a mortgage default insurance. In Canada, the minimum down payment required for getting a mortgage is 5%. Without this amount, most lenders will not be able to provide you with a mortgage.

A down payment is one of the most important steps towards homeownership. The amount of money you need to put down depends on several factors, such as your credit score, income and mortgage type. The smaller the down payment, the higher the overall cost of homeownership, so whenever possible, work to increase the down payment available when purchasing a home.
How Much Money Do I Need To Save For A Down Payment?
In Canada, a minimum 5% down payment is required for purchasing a home. This can be in the form of savings or, in the case of First Time Home Buyers, held within personal RRSPs. If you are putting down less than 20% of the purchase price, your mortgage will be subject to CMHC mortgage insurance costs, which are up to 4% of the home purchase price.

The Canadian Mortgage and Housing Corporation (CMHC) offers guidelines on what percentage of the purchase price should be put down as a down payment. These guidelines vary depending on the region of the country. You can use the CMHC's online calculator to estimate how your monthly payments will be impacted by different down payment amounts. Once you know how much you can afford, you can calculate how much you need to save each month to reach your goal. Remember that you must save enough money to cover both the closing costs and the down payment.
Researching your options can help save you a lot of money over the life of your mortgage. Make sure you always reach out to a trusted Mortgage Professional with any questions or concerns to ensure you understand all the nuances of your mortgage process. We are always happy to help – give us a call to speak with an expert on Saskatoon mortgage options.


Stay Informed
Get mortgage & home ownership tips delivered straight to your inbox
Recent Posts