Just moved into your new place? Get our Address Change Checklist!
By
Scott Tremblay
on
Tuesday, January 24, 2023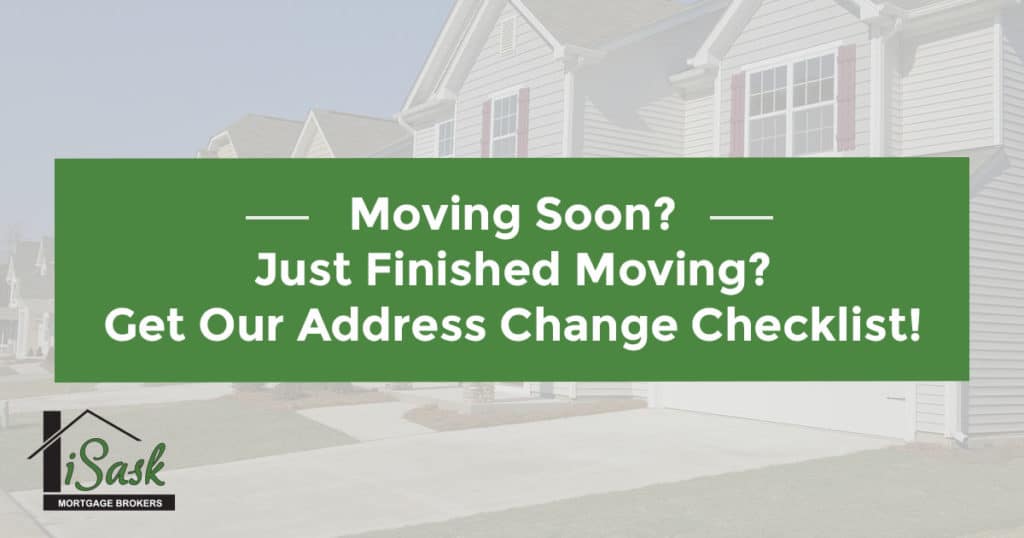 If you've just purchased a new home, first off: congratulations! This is an exciting time. We know there's a lot to think about after you've moved in and are getting comfortable in your new space. Here's a few tips to help you get settled in.
Make sure you have changed your address with all providers.  If you are moving within Saskatchewan, you can use this Address Checklist, we created for you.
Secure your home.  The previous homeowner's friends and family could have copies of your home's keys, so call a locksmith and have all the outside door locks changed.  Also, change the garage door opener codes.
Check safety features.  Make sure your home's smoke and carbon monoxide detectors have batteries, check the fire extinguisher and make sure all safety devices are in working order.
Get to know your home.  Find the home's main circuit breaker and make sure it's clearly labeled so you know which breaker turns off which area.  Also, find the the home's water shutoffs.
Clean everything before you unpack.  Most places have been cleaned before you move in, but it's still a good idea to give your new home a good cleaning before unpacking.  This will help make it feel like YOUR home!
Map out the area.  If you have not done so already, take a drive or walk around the neighbourhood to find the nearest grocery store, gas station, bank and most importantly the closest Tim Horton's 😉
Confirm your weekly trash and recycling schedule.  You can find this out online, but it's also a great way to start up conversation with your neighbours.  
Finish unpacking.  Give yourself time to settle into your new home and accept that not everything has to be unpacked in the first week.  However, spending longer than three weeks can lead to procrastination and boxes that never get unpacked.
Relax.  You survived the home-buying process, so the hardest part is over!  
We've also got a handy Address Change Checklist for you
Hit the button below to access a PDF copy of our handy dandy address change checklist.
It will walk you through some of the most important things to consider when moving to Saskatchewan.
Stay Informed
Get mortgage & home ownership tips delivered straight to your inbox
Recent Posts